WELCOME TO PLANIKA BELGIUM
A Planika Concept Store has been incorporated in the spacious showroom of Euro Domus. In this Concept Store, we are glad to provide you with any further information you might require.
Planika has opted for a strong collaboration with Euro Domus NV because of both its 45 years of experience with 30 years of leading presence in the Belgian market for decorative fireplaces, and also its experience in numerous international projects.
Euro Domus LC has been entrusted with the exclusive import and distribution for Belgium of Planika Fires, which rapidly led to a succesful collaboration.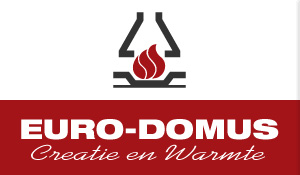 EURO-DOMUS L.C.
Oostmalsesteenweg 122
B-2520 RANST-EMBLEM
Tel +32 (0)3 485 53 80
Fax +32 (0)3 485 75 44
info@eurodomus.be
Opening hours
Mon/Tue/Thu/Fri: 10h-12h30 / 13h30-18h
Sat/Sun: 10h-12h / 13h30-17h
Wednesday and Holidays: closed