Intelligent fire
For more than 15 years, Planika has been the world leader in the production and sale of bio-fireplaces, by using Planika's patented BEV technology. Our bio-fireplaces are completely ZERO-EMISSION thanks to this technology.
Hence the term 'intelligent fire' or 'smart bio-fireplace'. It is due to automatic fireplaces by Planika that having real flames in the interior is not only convenient and user-friendly, but also functional.
Our aim is to ensure real, natural fire dressed in modern design. That is why we cooperate with authorities of architecture and interior design, such as Christophe Pillet, Arik Levy and Serge Atallah.
Recognised Quality
In order to offer the highest quality, Planika is always modernizing the technologies used. Planika is therefore the only company in the world that uses the patented BEV technology on its automatic biofireplaces. This technology works on the basis of evaporation and ensures that the flames never make contact with the fuel.
Planika bio fireplaces are the most all-round products on the market, making them suitable for both modern and classic interiors and commercial and residential projects.
Our products are available worldwide in more than 60 countries. With numerous projects in Hilton Hotels, Kempinski Hotels, Beau Rivage, the Atlantis Hotel and many others. The Planika products are also regularly featured at design and interior fairs.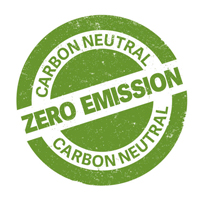 Eco-friendly
Planika fireplaces run on a special alcohol based fuel – FANOLA®. It is biologically clean, ecological fuel based on alcohol which has undergone double rectifi cation process. The alcohol of plant origin is obtained through fermentation of saccharine and is produced from seasonal produce.
The burning process of Fanola® is described as "clean", as the only by-products of the burning are: heat, CO2 and water vapour. There are no harmful substances emitted, no smoke or smell is produced while burning and no ashes are left afterwards. As a result, we can state that FANOLA® has a clean combustion and, in combination with the Planika biofireplaces, is completely zero emission.
After the whole series of tests, Fanola® has been certified EcoFuel certificate proving the highest quality standards.
Thanks to the use of Fanola®, a bio fireplace became a fully mobile interior design element, unlimited in any way by installations or chimneys.
Moreover, Fanola® fuel recommended for Planika bioalcohol fireplaces is easily obtainable.
Some examples
Natural fire

Planika fireplaces do not require chimney ventilation. Fanola® provides a natural, golden fire, which increases the temperature of the interior.

No residue

The only products of bioalcohol combustion are water vapour and CO2, therefore the products are absolutely odourless and smokeless.

Highly convenient

The alcohol fireplaces can be easily moved at the user's convenience, due to no additional installations or connections.